How To Adopt During Covid -19 : We are welcoming your email inquiries on any of our adoptable animals. Once received, we can call you and share details about the dog or cat you are interested in. Serious adopters can email us with your contact information: [email protected] Let's add to your family today! We're watching our inboxes!
Adopting Pets from Santa Barbara Humane Society
There are many awesome dogs and cool cats eagerly awaiting adoption at the Santa Barbara Humane Society. We have purebreds, mixed breeds, young, old, big, small — and everything in between. At the Santa Barbara Humane Society, we maintain detailed health and temperament profiles on each adoption animal, and will help prospective families make a good match when choosing their new furry companion. Our adoption fees include an initial health examination, vaccines, spay/neuter surgery, temperament evaluation, microchip with registration, and a starter pack of food.
Come Visit Us!
Directions: From Highway 101 in the Santa Barbara area, take the Patterson Avenue offramp, and then turn towards the ocean. The first right is Overpass Road. The Santa Barbara Humane Society is approximately 1/3 of a mile down at 5399 Overpass Road. You can't miss the yellow buildings! For more information and a map, take a look at our Contact Us page.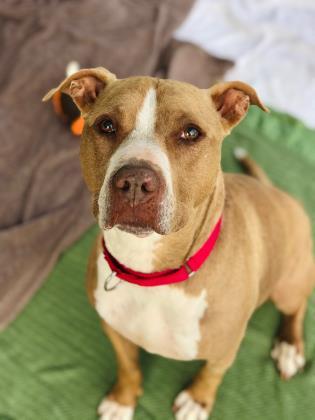 Pit Bull Terrier, Mixed Breed, Mixed
Spayed/Neutered
Red is a perfect gentleman! He is sure to win you over with his big brown eyes. He will need... View full description »
Senior, Male, Medium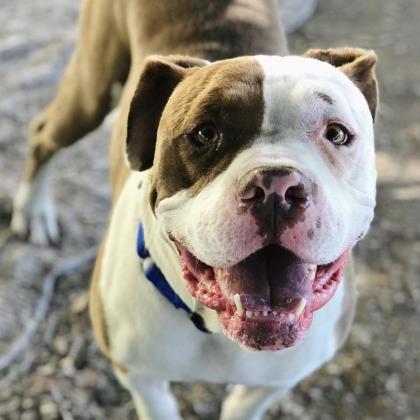 Pit Bull Terrier, American Bulldog, Mixed
Spayed/Neutered
Hello! My name is Chapo and I am a very happy doggo! I love attention and pets! I do get... View full description »
Adult, Male, Medium